Most refrigerant plant will have a
canned
pump or other type of liquid pump to easily transfer liquid from 18m³ or 20m³ ISO tank to ton tank,
but the biggest problem is there will be around 1500Kg (depends on refrigerant type&temperature) vapor gas left,further more,the canned
pump can't recovery all liquid,so there will be many gas and liquid left,if you don't recovery it,that means you will waste thousands dollars
Recovery the residual gas by condensing unit,these condensing units have a oil filled compressor,it may recovery the gas from ISO tank,
but
your refrigerant was contaminated by lubrication oil.
Due to the refrigerant types was various which contains many flammable and non-flammable refrigerant,such as R600A,R290, R134a,
R410A,
R407C, R404A etc,it will require the refrigerant recovery machine must be explosion proof rated and to be capable of handling
both of flammable
and non-flammable refrigerants
Addtionally,the ISO tank was owned by the shipper,you have to return it back to shipper after refrigerant unload which requires the
refrigerant
recovery machine have to finish the unloading process as soon as possible.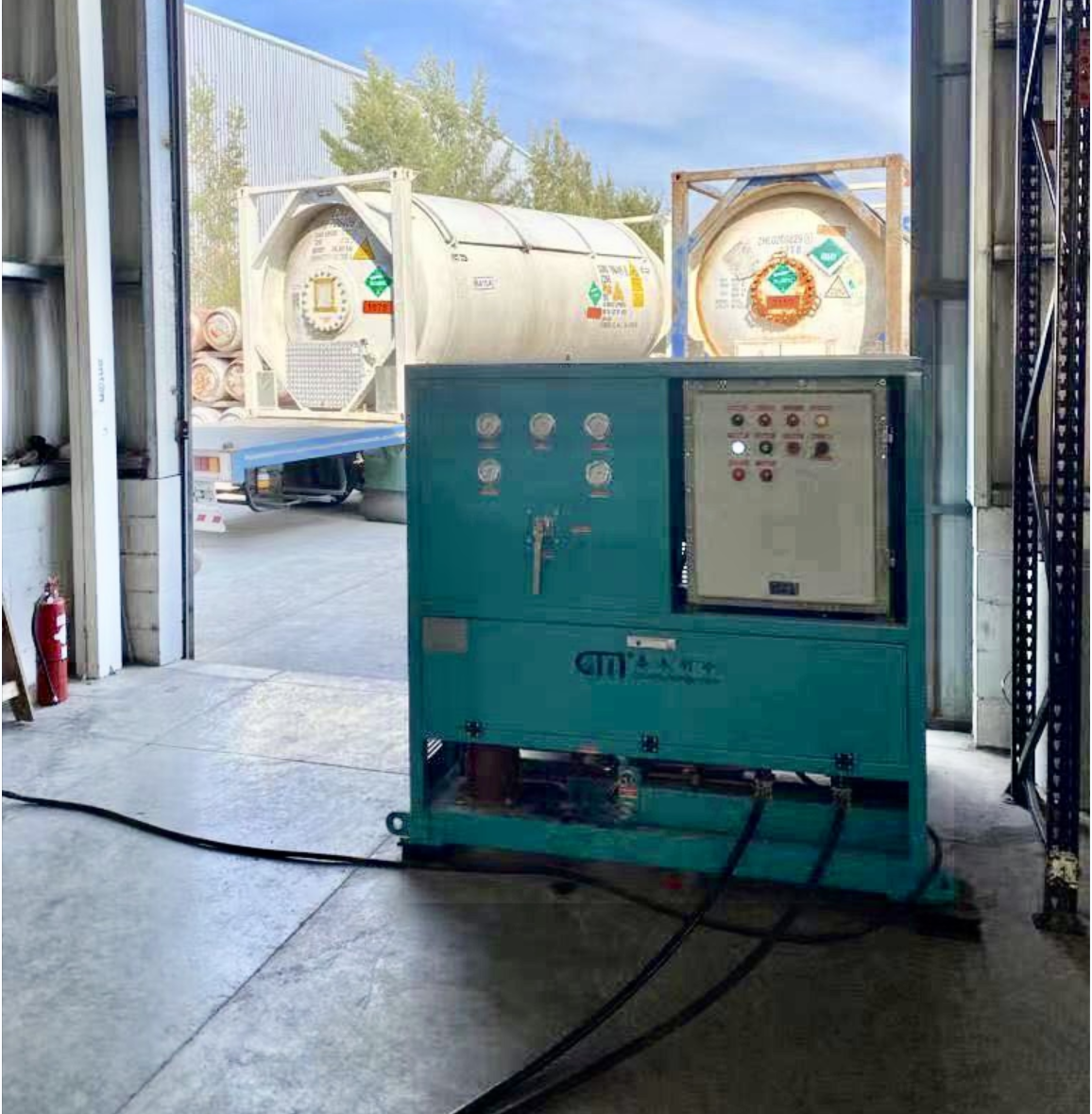 CM580 ATEX certificated oil less refriegrant recovery machine offers most ideal solution for recovery gas from ISO tank to tonners,it is
capable of handling both of flammable and non-flammable refrigerant vaspor gas by fast rate and high efficiency,the powerful 57m³/h
oil less compressor which won't contaminate your virgin refrigerant,meanwhile,the liquid push&pull recovery rate will transfer all liquid
out to avoid refreigerant lose,further more,for a R134a ISO tank,this powerful unit will finish unloading process within only 2-3 hours.